¡CONTINUE INNOVATING AND WE INVITE YOU TO KNOW MORE ABOUT US!
We present our new video. Access by clicking: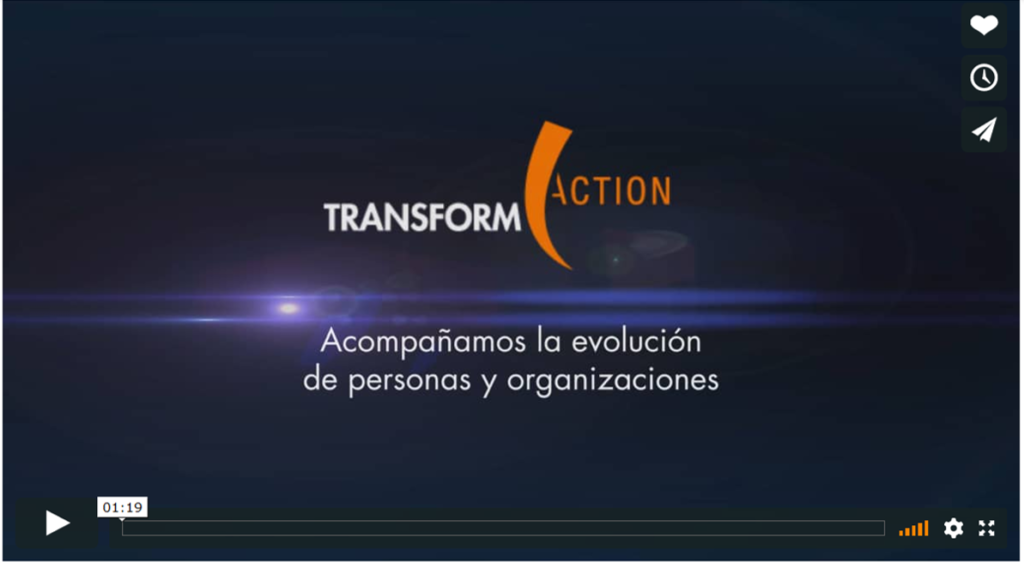 Video presented at the Corporate Learning Day,
from last October 24, 2018, Madrid, Spain.
We create organizations driven by values, for ourselves and for future generations.
We provide innovative solutions that generate trust in people, teams and organizations.
Our lines of action are:
Processes of Transformation (Culture and Values ​​aligned with business objectives)
Innovation in People Management
Development in skills
Face-to-face, virtual and blended training
School of Internal Facilitators
Barrett Values ​​Center Training Center
International Certifications SCT, CTT and FCE
¡Know more about Transform Action!