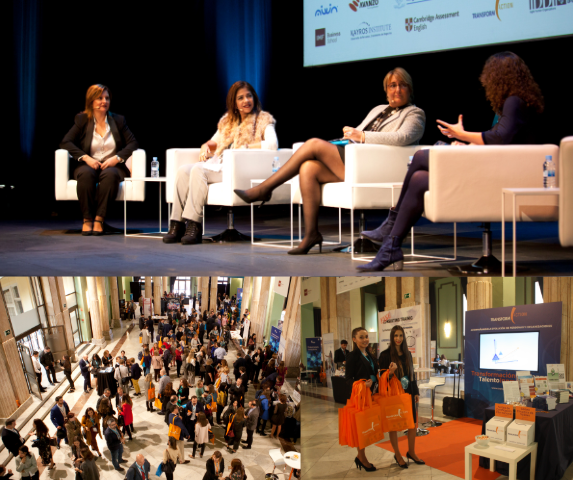 Speakers Corporate Learning 2019
Gabriela Infer, manager of Transform Action, will participate as moderator in Corporate Learning 2019, next October 17 at the Circulo de Bellas Artes, in Madrid.
An event that will bring together a VIP panel of speakers made up of CEOs, HR Directors, training, culture and development managers. A community of experts from leading organizations that will discuss and share the latest trends in Learning & Development.
Corporate Learning is positioned as a reference event aimed at raising awareness of emerging trends in training, and a unique platform for networking with the leaders of the most prominent organizations in the sector, thanks to the sponsorship of several companies. Transform Action, one more year, will be present.
It will have:
37 speakers
8 tables
5 speeches
Gabriela Infer will moderate the activity from 10:15 to 10:45.
The theme of Transform Action will be ALIGNISHING CULTURE WITH THE STRATEGY FROM A SHARED VISION AND COMMON VALUES.
Our speakers:
Ignacio Barrutieta, Vice President Specialized Service Center of BANCO SANTANDER
Josep Mª Feliu, Director of People and Quality of RACC
Patricia Delgado, Transformation and Change Management Manager, TELEFÓNICA
Benoit Perrin, Chief Financial Officer of PULLMANTUR
Moderator Gabriela Infer, Manager of TRANSFORM ACTION
CORPORATE LEARNING DAY October 17 – Circle of Fine Arts. Madrid. Spain
Fernando Rojas Auditorium
Don't miss it!
Registration at: https://www.equiposytalento.com/corporate-learning/
Only for HR professionals
We look forward to seeing you at our booth! A hug