ONE MORE YEAR WE COLLABORATE AND INVITE YOU TO COLLABORATE WITH COCONUT WATER. LOOK HOW THROUGH THE VIDEO: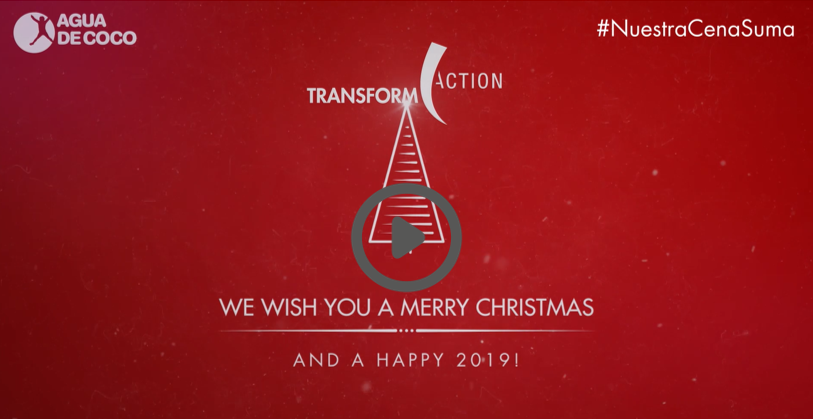 Transform Action has been collaborating with Coconut Water since 2010, in our quest to create a better world for all.
We invite you to collaborate with this organization, which contributes to improving the quality of life of disadvantaged people, putting the focus on women and children, through education as an engine of sustainable development.
The initiative is called "Nuestra Cena Suma", ("Our dinner can make a difference", in english) the goal of this campaign is that the Christmas meetings with friends and family are the seed of a charitable initiative that lasts over time. Each person who joins this initiative will be contributing 1 euro monthly to the Coconut Water foundation projects. A small contribution from many people becomes a great help for the more than 30,000 direct and indirect beneficiaries of the Foundation in Madagascar and Cambodia.
Collaborate with #our dinner here
Collaborate with Agua de coco here