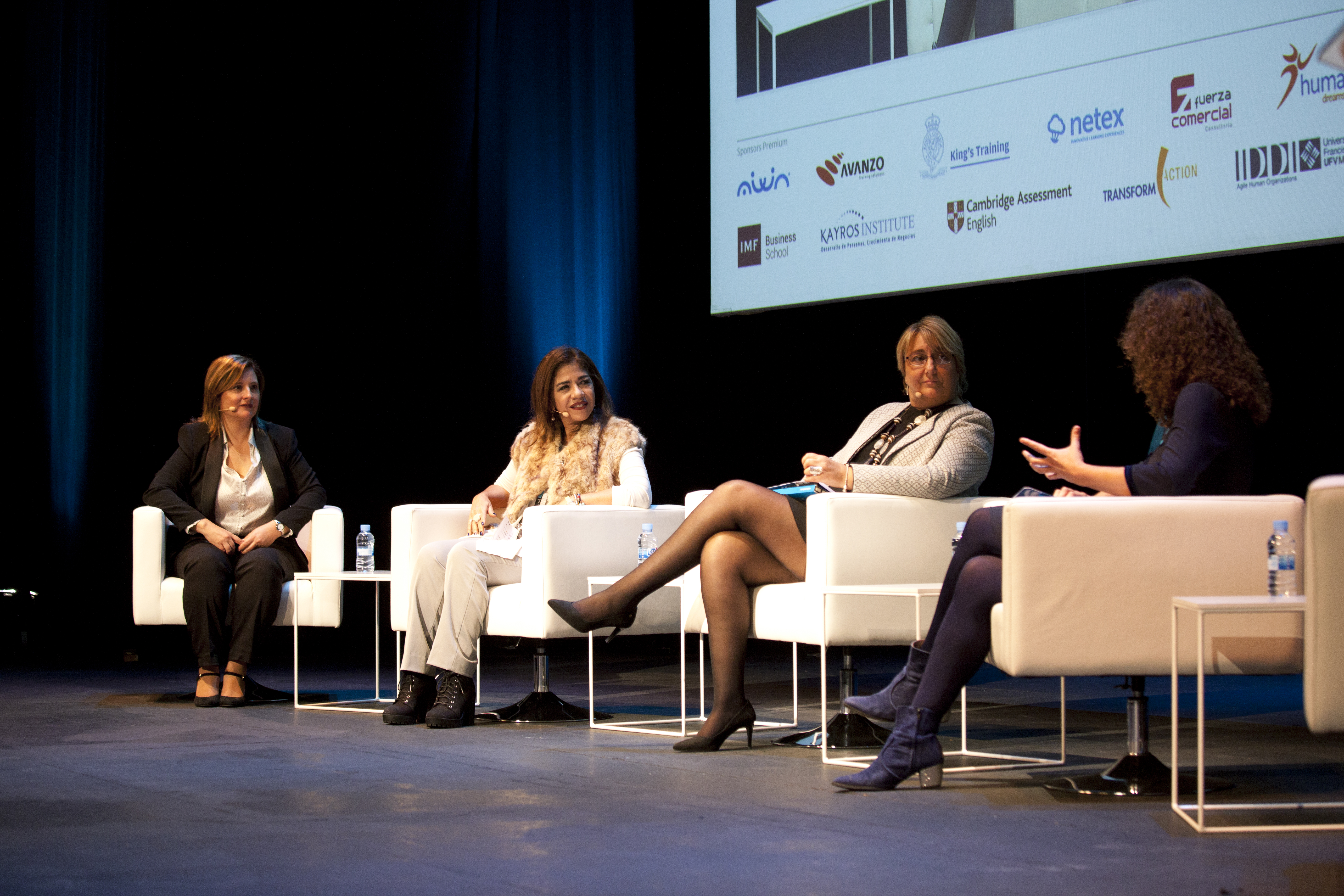 #TransformAction in #CorporateLearning18 analyzes the concept of "Learning Organization"
In a globalized world, professionals are exposed, increasingly to an avalanche of information and knowledge that they must learn to manage. This is where the concept of learning organization comes into play, one that according to the United Nations Commission on Education is that which is committed to "learning to learn, learning to do, learning to be and learning to live together". Learning organizations came to Corporate Learning at the table sponsored by Transform Action, which had the opinions of directors of Repsol, Santalucía and Kiwoko.
"We are in a great paradigm shift. People are learning new ways of doing things and this change of time brings us a new paradigm that is what a learning organization is like and what it is for," asked the Manager of Transform Action, Gabriela Infer. The manager of Coaching Programs of Repsol, Zaida Brazón, answered saying that the learning organization is one that "dares to go beyond curiosity and with the intention of integrating what happens with the processes of the organization and also does so in a fun way, in order to adapt to the changing environment that we have today."
The Corporate Manager of Learning and Talent of Santalucía, Begoña Domínguez, He stressed that companies "must have that point of honesty to recognize their areas of improvement and development because the only way to learn is to know oneself first. You should also have a curious look at the future, know how to look at what is happening outside and work in diversity." While The Director of People from Kiwoko, Lola Barceló, He added that "a learning organization is one that is aware and adapts to the market and the environment. None of us here think that the training plan is going to be something static because learning is constantly evolving."
In this paradigm shift, the learning organization stands as a way of sustainability and long-term business survival. "We need learning as a way to adapt quickly and respectfully to what we are seeing," said Zaida Brazón. A statement to which Begoña Domínguez added: "We must have a learning facility to be able to provide this differential value when the time comes. You have to be very expert and have a solid base in your field, but at the same time have room to acquire new knowledge and have results. That continuous learning and that curiosity are vital for the organization."
In this point, Gabriela Infer manager from Transform Action He assured that "in this way of learning changes our mindset, our way of doing, and there are new values ​​that have to be born within each person that work more in this type of organizations". And among the fundamental values ​​that new organizations must have, Repsol's manager of Coaching Programs highlighted "innovation, respect for diversity and collaboration". To which Kiwoko People Director added "trust and transparency".
In this new context, the key lies in the continuous learning of professionals and to achieve this "it is essential that people are the protagonists of the training and participate from bottom to top creating their own itineraries, but also generating knowledge," said Lola Barceló, of Kiwoko.
In this sense, Zaida Brazón, of Repsol highlighted the need for organizations to have inspiring leadership because "the leader inspires, connects with people, delegates and also recognizes what is good and what is not with a touch of entrepreneurship . That's where the most important learning takes place. "