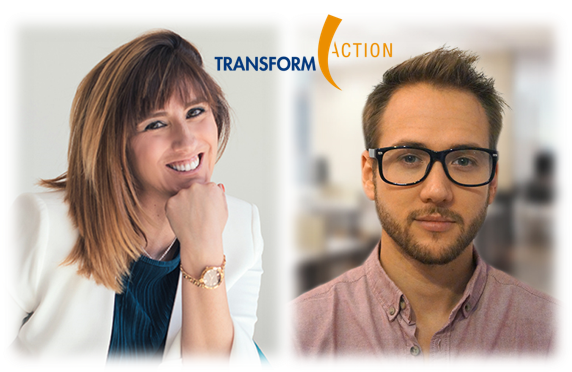 To begin with this weekly review of the most relevant appointments of Transform Action, we present the profiles of Cristóbal Van der Wel and Ana Molina Gavilán.
Cristóbal has joined Transform Action as Program, Marketing and Customer Care Coordinator. He is responsible for providing support and coordinating the organization of International Certifications and open programs of Transform Action in Spain and Latin America. He is a digital man, "Instagrammer" expert in Social Networks. Currently, Community manager of Transform Action.
Degree in Communication, Advertising and Public Relations. Previously he has worked in different organizations worldwide, such as Dardo Mix Comunicacional, Best Western Plus Panamá Zen Hotel, Le Gourmet Catering and later at Bureau Van Dijk, A Moody's Analytics Company, always involved in the digital world, sales and marketing. + Info 
Ana has joined Transform Action to promote Netwoking and Business Development in Business Services and In-Company Programs in Spain and Latin America.
Bachelor of Business Administration from Bentley University (Boston, Massachusetts). She has worked as Marketing and Sales executive in companies such as Tupperware, Altadis and Kradt Foods. She worked as a Marketing Director in a People Management consultancy and as a Business Development Manager and Coolhunting in an innovation center at the Autonomous University of Madrid.
She is the author of 3 books and more than 150 articles of growth people. She has created  The Net, People in Evolution, a website for the dissemination of new concepts for human growth and the evolution of people. + Info
Know more about Ana Molina Gavilán and Cristóbal Van der Wel.